Dream 11 Fantasy sports app is very popular app among the users of fantasy sports. The popularity of Fantasy apps is growing day by day in the world. Now a days there are many apps came in the market of fantasy sports.
We in this article discuss about some of the best alternative apps like dream 11, which are gaining popularity among the users of fantasy cricket. As now the matches of IPL 2020 are going on the popularity of these apps is also growing day by day.
So guys here are some best alternative apps of Dream 11 Fantasy cricket in 2020. So lets discuss one by one.
#1 Mycircle 11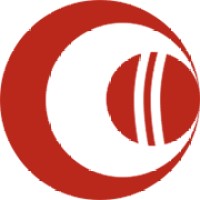 Among the best alternative apps of dream 11, Mycircle 11 is come on the 1st number. Mycircle 11 is a fantasy sports app in which users make their team by selecting their players from the total number of players and join the game by paying a small amount of entry fees.
Mycircle 11 provides its first time user a bonus amount of Rs. 1500/- for playing the games. My circle 11 has given a massive advertisement for download of this fantasy app.
#2 FanFight
Fanfight is also a very good alternative app of Dream 11, among the fantasy sports users. Fanfight is similar to Dream 11 app and other fantasy sports apps. You can plays many games in fanfight app and could win real money, by just investing a little amount of entry fees.
Fanfight is quite similar to Dream 11 app where users make their teams and join the game. You can download the app from official website of the fanfight app.
# 3 HowZat
In the 3rd position, we have an app called HowZat. HowZat is used to appeal in Cricket by a fielder or any bowler. Howzat is also a very good alternative of Dream 11 fantasy apps. But here in fantasy cricket, Howzat is very popular application for playing fantasy cricket . And you can earn real cash by playing in HowZat App.
You can Download the app from official site of HowZat app.
#4 Ballebaazi
Ballebaazi is very good fantasy app for playing various fantasy games. Like other apps in Ballebaazi also you can win very good amount of real money by playing games on this app. Ballebaazi give Rs. 50/- joining bonus to their first time users. Withdrawal limits for winning amount is Rs. 200/-
To download this app you may visit to the official website of the Ballebaazi app.
#5 Paytm First Games
Paytm First games is an fantasy app by paytm. Paytm first games is very good app for fantasy cricket and other fantasy games. Unlike Dream 11 you can make upto 20 teams and join the game in Paytmfirstgames. The chances of winning are more in paytm first games as users can make 20 team in a league. You can Join from Rs. 5/- in paytm first games.
You can download the paytm first games from official website of paytm.
#6 Hala Play
Halaplay is amazing or we can also say the best fantasy app and alternative of Dream 11. It has some very good features for users which makes this app interesting. Users can use 100% of your Referral bonus. And the Referral Bonus is ₹50
#7 Gamezy

Gamezy app is powered by Gameskraft – Gamezy India's fastest-growing fantasy app. Unlike Dream 11 in gamezy app you can join the game even in the mid of the live game. This great feature of gamezy make this a very unique application among fantasy sports appliactions.
like all fantasy apps, you can predict and win real cash. this is a new fantasy app so it has also low competition. so there are very high chances to win.
#8 MPL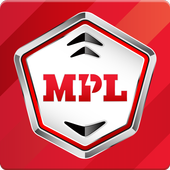 MPL is a very popular fantasy earning app in India these days. In MPL Apk you can play your favorite games like Fruit Chop, Pro Cricket, Monster Truck, Bubble Shooter, Space Breaker and win real cash. You can then easily transfer your winnings through PayTM or UPI. MPL is giving a chance for earning to all their users where you can refer MPL App referral code to your friends and get rs. 25 free.
#9 Fan mojo
Fanmojo is a very good growing android app. where you can earn a good amount of money. So what makes Fanmojo app different from others. Well, Fanmojo allows you to withdraw money instantly in your Paytm bank account. Its currently giving Up to 200% cashback on deposits. So you can make some good amount of free paytm cash with the Fanmojo app.
#10 FantasyPower11
Fantasy Power 11 is a very new app launched in the fantasy market. It gives you a platform to show your fantasy skills and real cash. Its a newly launched application and thus there is very low competition and that's why your chances of winning are very high.
Also Read : Top 10 Best Tiktok Alternative Indian Apps You can Use